Nokia 7.1 Plus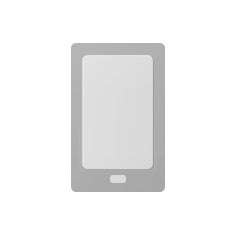 12-мегапиксела
20-мегапиксела front
Qualcomm Snapdragon 710
Осемядрен, 2200 MHz
MEMORY:

64 GB + microSDXC
BATTERY:

3500 mAh
Features:
Fingerprint
Lightweight
Thin
LTE
Waterproof
NFC
Dual SIM
Определение
Nokia 7.1 Plus е смартфон с Android операционна система (OS), 6.18 inches (1080x2246) екран, 13-мегапиксела камера със светкавица плюс втора 20-мегапиксела камера отпред. 7.1 Plus поддържа Wi-Fi и GPS, A-GPS. Той е със средни размери и със средно тегло.
This phone has not been officially announced. This page is created based on leaked or rumored information.
Сравни
Дисплей
Физически размер:

Размери:

Размери - Refers to the width and the height of the display

PPI:

Технология:

Технология - Refers to the type of the color displays. There are five major types: LCD, TFT, TFD, STN and OLED

Screen-to-body ratio:
Features:

HDR video support, Scratch-resistant glass, Ambient light sensor, Proximity sensor
Камера и Видео
Задна:

Задна - Camera specs

Main camera:

Optical image stabilization, Phase detection autofocus

Specifications:

Aperture size: F1.8; Sensor size: 1/2.55"; Pixel size: 1.4 μm

Second camera:
Светкавица:
Запис на видео:

3840x2160 (4K) (30 fps), 1920x1080 (1080p HD)

Features:

Digital image stabilization, Video calling, Video sharing

Предна:
Дизайн
Тип:

Смартфон:

Смартфон - Phone that has capabilities, not usually associated with phones. Usually it has some of the above features: - Email, Web browsing - Personal information management - LAN connectivity etc

Форма:

Форма - Refers to the form factor of a phone. The main handset designs are bar, clamshell, slide, swivel

Размери:

Размери - Phone's dimensions

6.09 x 2.98 x 0.31 (154.8 x 75.76 x 7.97 mm)

Тегло:

Тегло - Phone's weight




средното

е 5.9 oz (168 грама)
6.35 oz (180 g)

Materials:

Main body: Glass, Accents: Aluminum

Biometrics:
Хардуер
System chip:

Qualcomm Snapdragon 710 SDM710

Процесор:

Осемядрен, 2200 MHz, Kryo 360, 64-bit, 10 nm

3D Графичен ускорител:
Памет:
Вградена:

Разширяване на паметта:

Разширяване на паметта - Capability to add additional memory to your phone.
Батерия
Капацитет:

Капацитет - Shows the battery capacity in mAh
Техническа информация
GSM:

GSM - Global System for Mobile communications. A world standard for digital cellular communications using narrowband TDMA (Time Division Multiple Access), which allows up to eight calls at a time on 800 MHz and 1800 MHz frequencies. Introduced in 1991. Is the standard most commonly used in Europe and Asia, but not in the United States. GSM phones use a Subscriber Identity Module (SIM) smart card that contains user account information. Any GSM phone becomes immediately programmed after plugging in the SIM card, thus allowing GSM phones to be easily rented or borrowed. SIM cards can be programmed to display custom menus for personalized services.GSM provides a short messaging service (SMS) that enables text messages up to 160 characters in length to be sent to and from a GSM phone.

Пренос на данни:

Пренос на данни - Shows the particular phone's type of data. the major mobile phone data types are GPRS, CDMA2000 1xRTT, EDGE, CDMA2000 1xEV-DO, UMTS, etc.

LTE-A Cat 6 (300/50 Mbit/s), HSDPA+ (4G) 42.2 Mbit/s, HSUPA 5.76 Mbit/s

SIM type:
VoLTE:
Свързване
Bluetooth:

Bluetooth - Low power radio technology replacing the need for wires connecting electronic devices such as personal computers, printers, palm top computers and mobile phones.

Wi-Fi:

Wi-Fi - Wireless Local Area Network (WLAN) - used radio waves (RF) or infrared signals to send and receive data over the air. Most popular WLAN solutions today is Wi-Fi (802.11b and 802.11g) standards. 801.11b provides data speeds of around 11mbps while 802.11g can go up to 54 mbps.

802.11 b, g, n, ac, dual-band

Мобилен Хотспот:

USB:

Тип:

Функции:

Функции - Universal Serial Bus - is a plug-and-play interface for connection a computer and add-on devices such as joysticks, keyboards, wireless phones, scanner, cameras etc. USB supports hot-swap (ability to add a new device without having to reboot the computer). USB supports data speed of 12 megabits per second.

Mass storage device, USB OTG

NFC, UMA (Wi-Fi Calling), VoIP, Tethering, Computer sync, OTA sync

Тип:

GPS, A-GPS, Glonass, BeiDou
Телефонни функции
Сензори:

Акселерометър, Жироскоп, Компас

Notifications:

Haptic feedback, Music ringtones, Vibration

Voice dialing, Voice commands, Voice recording
specifications continue after the ad
Музика и Аудио
Screen mirroring:

Музикален плеър:

Музикален плеър - Audio support such as MP3

Филтриране по:

Албум, Изпълнител, Жанр, Плейлист

Функции:

Обложка, Възпроизвеждане в минимизиран вариант

Говорители:

Слушалка, Високоговорител

Допълнителен микрофон:

for Изолиране на външни шумове
Гаранция
Аксесоари:

Nokia USB-C 9 V/2 A charger, USB Type-C 2.0 cable, Quick guide, SIM door key, Headset
За да видите пълните технически данни, кликнете тук.
Ако забележите грешки в нашата база данни, моля